Thin Flexible Flux Coated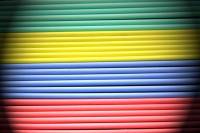 Flexible Coating it is common knowledge that the quality of the coating easily deteriorates and due to their rigidity they are sometimes difficult to use.
This reality is now past for MP France, which proposes a new, thin, flexible, solid and clean coating. ( with user specified concentration of the components)
This coating is competitive on an industrial basis, compared with bare rods and wires and available for all standard alloys and all diameters above/superior to 10/10. With a gain in time of up to 50% compared to manual application of paste.
Main qualities
Time saving and technical superiority
Flux residue elimination
Manual application of useless flux
No further cleaning required (such as sandblasting)
Time saving up to 50%
Environmentally friendly
Finesse and coating compounds
No offensive smell
Reduced smoke emission
Zero loss and identification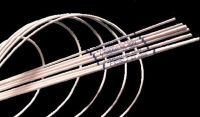 Flexible coating
Identification by ink print
No deterioration during storage and use.
Optimisation of used quantities
Minimum coating percentage
More alloy
Increased number of rods
(over 54 rods per kilo)
Less run-out at the joints